Tips & Tricks Section of the Community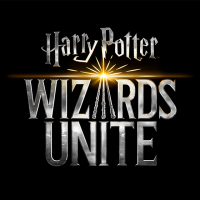 hpwulola
Posts: 398
Moderator ›
admin
Hello Wizards Unite Players!
I wanted to say that I love all the great content, tips, and questions you have been sharing! Specifically, the 'Tips & Tricks' discussion has been very lively. To improve navigation for new users, we will be creating a few subsections under that discussion. Based on the conversations we have seen under that discussion, we have added 'Professions + Wizarding Challenges,' 'SOS Assignments,' and 'Potions.' Therefore, if you want to add a new 'Tips & Tricks' post that pertain to one of those categories, make sure you place it under the subcategory. Note: the 'Tips & Tricks' discussion will still be open for general posts. Depending on your feedback, we may choose to further expand this section in the future.
Hope you all like this improvement! Good luck with the Back to Hogwarts Brilliant Event!
Reply
Tagged: