Prep for new Brilliant Event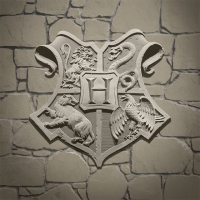 AuroraKadavra
Posts: 745
✭✭✭✭✭
So- i know we are all still hyped from yesterday's community day- but now im straight into prep for the event starting on 13th.
I'm thinking- have my stock of exstimulo potions replenished asap for better chance of success with high threat confoundables- i find dawdle draught to be very erratic in success?
I'm going to be doing a lot of walking today & tomorrow to open my current portmanteaus so i can empty the slots ready for the brilliant ones asap.
Plus as event begins i will definitely be conserving my spell energy for the purple confoundables so anyone who has trouble with accessing inns will defo need to bear this in mind to complete the event.
Also il try & have at least 2 Baruffios ready per day to activate when going on a brilliant confoundables hunt, using the event runes in the fortress to double up event xp & to open the portkeys with.
Think I'm learning now after the Brilliant Flora & Fauna how to ensure I finish it in time.
Anyone any other tips to help please? Apart from of course making sure we post on here questions about where to find things for the event challenges & once they are up after a couple of days just type in the search & the discussion on those items should come up 😊
Reply
Tagged: