Closing Wizards Unite amidst all 20th Anniversary events is a blunder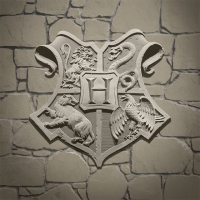 Tarc
Posts: 20
✭✭
Y'know, this is becoming one of the biggest gaming missteps of all-time., to close this game while there's an upswell in HP nostalgia.
"Hogwarts Legacy". an open-world RPG, coming in (hopefully) Summer of 2022.
"Harry Potter: Hogwarts Tournament of Houses", debuts as the highest-rated unscripted cable series of 2021.
"Harry Potter 20th Anniversary: Return to Hogwarts" on HBO Max. Rave reviews, a wonderful special to enjoy.
"Fantastic Beasts: The Secrets of Dumbledore", April 2022.
What better time would there have been to pour some advertising money into Wizards Unite amidst the renewed interest in the franchise? Just when Story One was wrapping up, they could have been introduced the next one, attracting fresh faces who wouldn't feel lost coming to a story mid-stream.
Strolling down memory lane of the past of the franchise, and seeing what is still to come in film and the RPG areas, losing Wizards Unite is just a tough Bertie Bott's Every Flavour Bean to chew on.
Reply