January Monthly Overview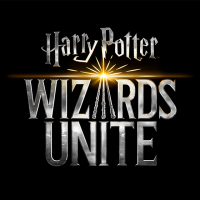 hpwulola
Posts: 1,296
Moderator ›
admin
edited January 11
in Announcements
#1
latest comment 25 January, 2022, 07:07 pm.
Witches and Wizards,
We invite you to celebrate the final month of Harry Potter: Wizards Unite with a Map full of exciting foundables and additional bonuses.
Starting 5 January, we will be doubling the rewards from the Daily Assignments. Also, when you defeat Lethal Adversary Lord Voldemort for the first time, you will be rewarded an additional Gold Key. Use this to open more 1920's Wizarding World Portkey Portmanteaus, which will be seen throughout this month.
Dragon Oddities :  1 January – 10 January
Keep your wands aimed at the skies because all four Dragons will be present on the Map. Plus, pick up special Dragon Porkey Portmanteus on the Map.
All Lethal Adversaries: 10 January - 17 January
Fill up your Potion vault as there will be a boost to all Lethal Adversaries on the Map.
Emergency and Severe Spotlight Spectacle: 17 January - 31 January
An epic surge of Emergency and Severe traces will be seen on the Map. 
We may adjust the listed events based on player feedback. Stay tuned on this post for all updates!
Harry Potter: Wizards Unite will be closing on 31 January at 12:01 AM local time. We are incredibly thankful to every single person in our amazing community of witches and wizards for adventuring with us out in the real world.
-The Harry Potter: Wizards Unite Team
Reply
Post edited by hpwulola on
Tagged: