Battle Of Secrecy Brilliant Event Part 2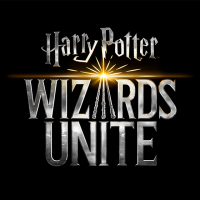 hpwulola
Posts: 1,296
Moderator ›
admin
Witches and Wizards,
The time has come for our final Brilliant Event!
Return Brilliant Foundables to the Brilliant Battle of Hogwarts Courtyard in Part 2 of the Constance's Lament Brilliant Event on 27 December 11 a.m. PT - 31 December  at 11 a.m. PT. 
The Brilliant Foundables featured during this event can be found in the following locations:
Brilliant Nagini - Encounter
Brilliant Young Ron Weasley - Encounter
Fred Weasley - Wizarding Challenges
Basilisk Fangs - Brilliant Portkey
Kreacher - Tasks
The Portkeys for this event will be 1.5km. As a reminder, Part 1 Portkeys will give you Part 1 rewards anytime you open them, even if you wait to open them during Part 2. Keep an eye out for Bonus Assignments that will be available in game after the main tasks have been completed!
Please note: To enable as many players around the world as possible to participate safely, this event has been adjusted to facilitate playing from wherever you are. Please remember to adhere to local rules and regulations, and be respectful of others and your surroundings.
-The Harry Potter: Wizards Unite Team
Reply
Tagged: