December Monthly Overview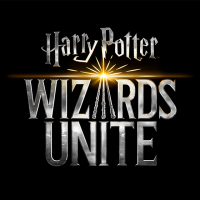 hpwulola
Posts: 1,293
Moderator ›
admin
edited December 2021
in Announcements
#1
latest comment 28 December, 2021, 02:22 pm.
Witches and Wizards,
As both the Calamity and tensions with Constance come to a head, Harry, Hermione, and the SoS Task Force volunteers must literally and rhetorically defend the International Statute of Wizarding Secrecy. Will they be able to get in touch with and convince Grim Fawley to end the Calamity once and for all? Meanwhile, Ron continues to regain more and more of his memories. Can he be returned to normal before it's too late?
This December, keep an eye out for the following:
Constance's Lament Brilliant Event Part 2:  29 November 11 a.m. PT – 3 December 11 a.m. PT
Constance pleads her case before Harry and Hermione. Meanwhile, the surge themed around Ron's sixth year at Hogwarts restores even more of his adult memories.
Spotlight Event: 3 December at 11 a.m. PT – 6 December at 11 a.m. PT
Find an increase of foundables related to Rubeus Hagrid and Baby Beasts.
Bellatrix Lestrange Lethal Adversaries Launch: 8 December
Lethal Bellatrix Lestrange Adversaries are here to give you a lesson on the Unforgivable Curses. Fend off these fiends now!
Voldemort Lethal Adversaries Launch: 10 December
Adversaries resembling the Dark Lord Voldemort have been sighted all over the world. Use extreme caution as you fend off these lethal foes.
The Battle for Secrecy Brilliant Event Part 1: 21 December at 11 a.m. PT – 26 December at 11 a.m. PT
Harry and Hermione attempt to restore the last of Ron's memories, all while trying to talk Constance out of revealing magic to Muggles. Can they convince her that the wizarding and Muggle worlds are best left separate?
The Battle For Secrecy Brilliant Event Part 2: 27 December at 11 a.m. PT – 31 December at 11 a.m. PT
The long-awaited Grim Fawley shows up as if on cue. Will he be willing and able to end the Calamity and reunite with his beloved wife? Or will outside forces get in the way?
Be sure to follow along on our official Facebook, Twitter, and Instagram channels for upcoming event details, as well as additional game content releases throughout the month. You can also visit the Harry Potter: Wizards Unite Community Forums to discuss the game with others!
-The Harry Potter: Wizards Unite Team
Reply
Post edited by hpwulola on
Tagged: