Introducing: Niantic Social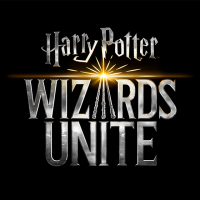 hpwulola
Posts: 1,293
Moderator ›
admin
edited December 2021
in Announcements
#1
latest comment 20 January, 2022, 11:31 am.
Witches and Wizards,
We are excited to announce Niantic Social, which will be released in the 2.20 Update. Niantic Social enables you to chat with friends, manage your profile and friends list, and discover communities around you from directly within Harry Potter: Wizards Unite. Strategize Wizarding Challenges, discuss Gift preferences, and plan meet-ups through features such as Direct & Group Messaging, public and private Communities, and Events. 
Niantic Social is also the best way to stay connected with the friends you've made in the game before Harry Potter: Wizards Unite closes down on January 31, 2022. 
You will find Niantic Social on the Friends List page. This feature will not be available for Niantic Kids accounts. 
Here are some articles to help you better understand the feature: https://niantic.helpshift.com/a/hpwizardsunite/?p=web&s=niantic-social&l=en
Don't forget to join the social conversation with #WizardsUnite, make sure to follow along on our official Facebook, Twitter, and Instagram channels for the latest updates, and head over to the Harry Potter: Wizards Unite community to discuss the game with fellow players!
-The Harry Potter: Wizards Unite Team
Reply
Post edited by hpwulola on
Tagged: