Barty Crouch Jr. Lethal Adversaries Event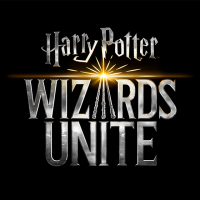 hpwulola
Posts: 1,272
Moderator ›
admin
edited November 5
in Announcements
#1
latest comment 09 November, 2021, 02:26 am.
Witches and Wizards,
Adversaries resembling notorious Death Eater Barty Crouch Jr. herald a new class of even more powerful and deadly Adversaries. Why are The Unforgivable unleashing some of the wizarding world's most dangerous wizards and witches upon the world and how can they be stopped? 
From 5 November 11 a.m. PT – 8 November 11 a.m. PT, prepare your wands for the following:
Premiere sighting of Lethal Adversary Barty Crouch.
Increased sightings of Mad-Eye Moody's Eye.
Increased Wizarding XP, Challenge Family XP and Energy Rewards from completing Wizarding Challenges.
Please note: To enable as many players around the world as possible to participate safely, this event has been adjusted to facilitate playing from wherever you are. Please remember to adhere to local rules and regulations, and be respectful of others and your surroundings.
Don't forget to join the social conversation with #WizardsUnite, make sure to follow along on our official Facebook, Twitter, and Instagram channels for the latest updates, and head over to the Harry Potter: Wizards Unite community to discuss the game with fellow players!
-The Harry Potter: Wizards Unite Team
Reply
Post edited by hpwulola on
Tagged: