November Monthly Overview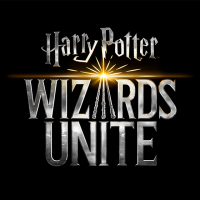 hpwulola
Posts: 1,272
Moderator ›
admin
Witches and Wizards,
Harry, Hermione, and Constance decide to prioritise ending the Calamity in an effort to cut off The Unforgivable's resources. Working off of Gareth Greengrass' theory that only Grim Fawley himself can end the Calamity, the team decides to devote themselves to finding the missing wizard and his equally missing wife, Penelope. But does the secretive Grim even want to be found? 
Later, as The Unforgivable unleash their most lethal threat yet, Hermione attempts to uncover the true identity of "Theus," The Unforgivable's mysterious leader. What will the clues Gareth left behind and Hermione's own research reveal?
This November, keep an eye out for the following:
Burning Day Brilliant Event Part 2:  1 November 11 a.m. PT – 5 November 11 a.m. PT
Help restore Ron's memories of his fifth year and attempt to beat The Unforgivable at their own game.
Barty Crouch Jr. Lethal Adversaries Event: 5 November at 11 a.m. PT – 8 November at 11 a.m. PT
Adversaries resembling notorious Death Eater Barty Crouch Junior herald a new class of even more powerful and deadly Adversaries. Why are The Unforgivable unleashing some of the wizarding world's most dangerous wizards and witches upon the world and how can they be stopped?
Dolores Umbridge Lethal Adversaries Event: 12 November at 11 a.m. PT – 15 November at 11 a.m. PT
Reports of sightings of dangerous new Dolores Umbridge Adversaries and a surge of Centaur Oddities spark concern. Why are The Unforgivable ramping up their Adversary attacks with these extra-powerful Lethal Adversaries?
Year Six Brilliant Event Part 1:  15 November 11 a.m. PT – 19 November 11 a.m. PT
Return Foundables from Ron's sixth year and investigate new and shocking allegations.
Lucius Malfoy Lethal Adversaries Event: 19 November at 11 a.m. PT – 22 November at 11 a.m. PT
Lethal Lucius Malfoy Adversaries have come to ensure all meddlesome fools meet a sticky end. Fend off this attack now!
November Community Day and 1920s Wizarding World Convergence Event: 24 November 12:00 a.m. PT - 29 November 11:59 p.m. PT
Brace yourself for an overload of cuteness and return baby Beasts foundables to the Forbidden Forest II Registry Page. Plus, unlock special Portmanteaus and collect Fragments for the new 1920s Registry Page.
To enable as many players around the world as possible to participate safely, these events have been adjusted to facilitate playing from wherever you are. Please remember to adhere to local rules and regulations, and be respectful of others and your surroundings.
Be sure to follow along on our official Facebook, Twitter, and Instagram channels for upcoming event details, as well as additional game content releases throughout the month. You can also visit the Harry Potter: Wizards Unite Community Forums to discuss the game with others!
-The Harry Potter: Wizards Unite Team
Reply
Tagged: