Petition: #SaveWizardsUnite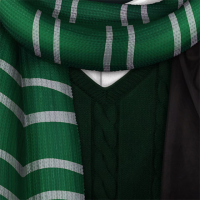 AltarielValice
Posts: 305
✭✭✭✭✭
Hi there Wizards and Witches!
A petition has been set up in hopes to prevent Harry Potter Wizards Unite from being canceled.
If you would like to sign the petition, click the link below. You can use the Hashtag #SaveWizardsUnite to share them on various Social media pages along with the link. 
Sign the Petition: https://chng.it/pKs8cbRpNm
Save Harry Potter Wizards Unite from being canceled by Niantic KEEP THE MAGIC GOING!!!
*Keep in mind to respect the opinions and choices as players are not forced to sign it.
Despite the bugs and glitches, THOUSANDS of members have used Wizards Unite to socially connect with others, for exploration and to promote exercise and a healthy lifestyle, to improve metal health issues such as depression, anxiety and stress. We've connected a Fandom of players with something we all relate to and have joined together numerous times to raise awareness and create fundraisers for many major socio-economic global issues from Mental health awareness to international relief fundraisers.
Reply