Introducing: Lethal Adversaries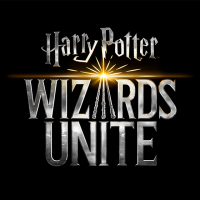 hpwulola
Posts: 1,269
Moderator ›
admin
edited November 3
in Announcements
#1
latest comment 23 November, 2021, 01:15 am.
Witches and Wizards,
The time has come to face your most daring opponents yet. Lethal Adversaries are making their way into Harry Potter: Wizards Unite and these foes are more challenging than any we have faced before. Be prepared to face Barty Crouch Jr, Bellatrix Lestrange, Dolores Umbridge, Lucius Malfoy and eventually, Lord Voldemort himself. Unlike with Feared Adversaries, these Lethal Adversaries Chains will be accompanied by three powerful Guards. 
To help tackle this challenge, Lethal Adversarial duels will introduce a new form of attack: Maximas. To cast them, fill up the purple Initiative bar at the bottom left of the screen by casting spells and consuming potions. When the Initiative bar is maxed, point your wand at the purple target icon to cast a powerful Maxima. This spell will use two Spell Energy and cause far more damage to your opponent. 
Lethal Adversaries will only appear naturally on Adversary Event days but can always appear from Edible Dark Marks consumption. Overtime, each Lethal Adversaries will be released in upcoming events.
The first Lethal Adversaries event will be held on [TBD] and will release the fierce Barty Crouch Jr. 
Don't forget to join the social conversation with #WizardsUnite, make sure to follow along on our official Facebook, Twitter, and Instagram channels for the latest updates, and head over to the Harry Potter: Wizards Unite community to discuss the game with fellow players!
-The Harry Potter: Wizards Unite Team
Update: We will confirm the date of this event once 2.19 is released. Thank you for your patience!
Reply
Post edited by hpwulola on
Tagged: