Ancient Hungarian Horntail and Dragon Oddities Event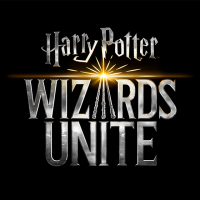 hpwulola
Posts: 1,293
Moderator ›
admin
Witches and Wizards,
Practise your Extinguishing Spells! Ancient Hungarian Horntail Adversaries and Dragon Oddities are coming on 27 September.
From 27 September 11 a.m. PT – 30 September 11 a.m. PT, look to the skies for the following.
Increased sightings of Ancient Hungarian Horntail Adversaries.
Increased sightings of Peruvian Vipertooth, Chinese Fireball, Welsh Green and Antipodean Opaleye Oddities.
Increased sightings of Baby Norwegian Ridgeback and Dragon Egg Foundables.
Special Portmanteaus containing Peruvian Vipertooth Eggs, Chinese Fireball Eggs, Welsh Green Eggs and Antipodean Opaleye Eggs will be found on the Map.
Guaranteed Hagrid's Hut from Wizarding Chambers from Dark Chambers.
Increased Wizarding XP, Challenge Family XP and Energy Rewards from completing Wizarding Challenges.
Please note: To enable as many players around the world as possible to participate safely, this event has been adjusted to facilitate playing from wherever you are. Please remember to adhere to local rules and regulations, and be respectful of others and your surroundings.
Don't forget to join the social conversation with #WizardsUnite, make sure to follow along on our official Facebook, Twitter, and Instagram channels for the latest updates, and head over to the Harry Potter: Wizards Unite community to discuss the game with fellow players!
-The Harry Potter: Wizards Unite Team
Reply
Tagged: