AS and Android OS… a question.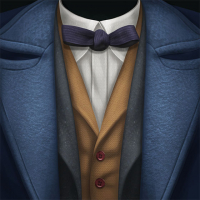 Expelliarma7
Posts: 230
✭✭✭
Before I post things here, I try to see if topics have been covered already (so if someone has asked this before, I couldn't find it). I know this may sound like a bananas question, but here goes:
Is it possible that the AdventureSync issue is originating at the Android OS end? Not the individual phones obviously, but could there be something different about how Android Mobile OS is interfacing with the HPWU game in particular? (compared to how Android mobile OS is interfacing with PoGo or Ingress)
My very basic understanding of Android Mobile OS is that it is an open-source platform, and beyond that I have zero idea if/how/why anything could cause it to glitch-out on a particular game.
But is it possible? I'm not a programmer and I'm not presuming to know, I'm really honestly curious. Because counter to some assertions that this is intentional, I can't imagine why Portkey Games/Niantic would choose to alienate half of their player-base, and/or how doing so would make them money. It doesn't make any sense!
Like I said, I know this may sound nutty. I'm not trying to be an apologist for Portkey/Niantic, I don't know what their development culture is like and/or how their decisions are made…and I'm also not trying to inflame a tender topic that affects a lot of people. All I know is that something is missing here and it doesn't make sense that they'd alienate half their player base on purpose.
If this topic has already been covered, please link me to the original threads? I did look to see if I could find anything…
Thanks in advance for any thoughtful responses, especially from folks who know about programming, etc. I just hope this gets resolved soon so people who want to, can enjoy the game!
Reply
Tagged: