Deleted Discussion Thread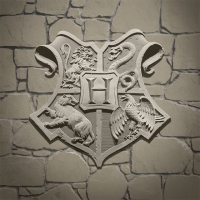 SariamNelleja
Posts: 11
✭✭
I started a discussion thread in the bug report section in July 2021 (https://community.harrypotterwizardsunite.com/en/discussion/15033/task-menu-not-loading-after-special-events-with-tasks#latest) regarding a glitch where the game shows a black screen when attempting to access the task menu, usually before brilliant events begin. I also posted a comment in response to another player on the discussion thread, but both the comment and the entire discussion thread have vanished. My profile shows that I have 1 discussion and 7 comments, but doesn't show the discussion or the comment I posted on the thread at all. I also checked the entire bug report section, and my discussion thread is nowhere to be found (not under any status section). When I try to access the discussion thread from the link, it loads a white page that states that permission was denied.
It seems that in this case my discussion thread was deleted, possibly by a moderator. My discussion simply detailed the description of the issue that I experienced. One player that commented stated that I could fix the issue by downloading all assets, but I had seen a comment from another player who had downloaded all assets and was still having the same issue. I posted in response to the first player that the assets only downloaded the data to the user device (taking up a lot of device storage) to make everything load faster instead of contacting the server for the data every time. I also noted that I have never downloaded assets for the game and have never had any issues loading anything in the game except for the glitched task menu, and that the issue was likely not involved with the asset download.
I would appreciate if the moderators (ie: @hpwulola) can provide some clarification as to why/how my discussion was removed from the bug report board.
Reply
Tagged: