Prisoner of the Vow – Part 2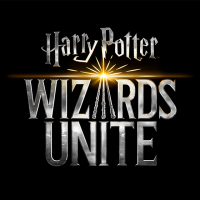 hpwulola
Posts: 1,267
Moderator ›
admin
Witches and Wizards,
Much to Hermione's dismay, Gareth Greengrass offers Harry a potentially deadly deal. But does the former member of The Unforgivable even intend to keep his end of the bargain?
Return Brilliant Foundables to the Brilliant Brilliant Whomping Willow Hillside during Part 2 of the Prisoner of the Vow, starting 6 September at 11 a.m. PT. 
The Brilliant Foundables featured during this event can be found in the following locations:
Azkaban Escapee Sirius Black - Wizarding Challenges
Hermione's Time-Turner - Tasks
Peter Pettigrew's Discarded Clothes - Brilliant Portkey
Brilliant Werewolf - Encounter
Brilliant Whomping Willow - Encounter
There also will be an increase of the Executioner and Buckbeak foundables.
The Portkeys for this event will be 1.5km. As a reminder, Part 1 Portkeys will give you Part 1 rewards anytime you open them, even if you wait to open them during Part 2. Keep an eye out for Bonus Assignments that will be available in game after the main tasks have been completed!
Please note: To enable as many players around the world as possible to participate safely, this event has been adjusted to facilitate playing from wherever you are. Please remember to adhere to local rules and regulations, and be respectful of others and your surroundings.
-The Harry Potter: Wizards Unite Team
Reply
Tagged: