Before the Knight Bus…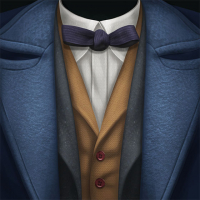 Expelliarma7
Posts: 68
✭✭
Does anyone remember what we did before the Knight Bus? I'm not trying to be funny, the last 18 months have just been a blur I think…
Before the Knight Bus, in order to complete a fortress challenge, we had to physically go find a fortress. For me that would mean at the park, or our local community center… and the only way we could play with multiple people in a fortress chamber would be for someone to physically be there with us, playing in the same fortress.
Because of this, and not knowing any local players, I learned to play the game mostly on my own… I have a sister who lives far away who also plays this game with a friend, so when we would get together once or twice a year, I would have a chance to actually see what it was like to fortress battle with other players (this is also how I advanced to DarkV).
Then the Knight Bus came along. It made it possible to network with random players. This has been a good thing, and often a very challenging thing. Right?
I have had my share of complaints with the glitches, the lost potions and runestones… when I am bounced out of a fortress battle… but it just occurred to me today to remember that the Knight Bus is pretty new!
So… what did we do before the Knight Bus was a thing? How has it made the game better and how has it been more frustrating than people expected?
Good questions to think of while we wait for glitch fixes to come along, I'd say…
Reply