September Monthly Overview: Into The Fire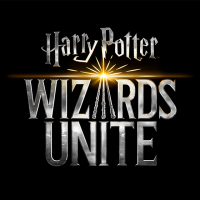 hpwulola
Posts: 1,293
Moderator ›
admin
edited September 2021
in Announcements
#1
latest comment 25 September, 2021, 11:01 pm.
Witches and Wizards,
Armed with Gareth Greengrass' knowledge about the Foundables Spell, Grim, and The Unforgivable, the team feels closer than ever to ending the Calamity and taking down the rest of the shadowy cabal profiting off of it. But what will Harry, Hermione, and Constance do when it becomes clear that the mysterious leader of The Unforgivable - a figure even Gareth had suspicions about - has no intention of going out quietly? Meanwhile, while restoring Ron's memories of their fourth year at Hogwarts, Hermione struggles with the realisation that ending the Calamity as soon as possible and returning Ron to normal may be mutually exclusive goals.
This September, keep an eye out for the following:
Ancient Ukrainian Ironbelly Adversaries Event: 3 September at 11 a.m. PT – 6 September at 11 a.m. PT
A surge of Ancient Ukrainian Ironbelly Adversaries prompts Harry to urge Gareth Greengrass to reconsider his use of Adversaries. 
Prisoner of the Vow Brilliant Event Part 2:  6 September 11 a.m. PT – 13 September 11 a.m. PT
Gareth has offered to share what he knows about The Unforgivable and the Calamity if Harry agrees to his terms. Will he take this potentially deadly deal?
1920s Wizarding World Convergence Event: 14 September 11:00 a.m. PT - 16 September 11:00 p.m. PT
Unlock special Portmanteaus and collect Fragments for the new 1920s Registry Page.
September Community Day: All day Saturday, 18 September from 12:01 a.m.–11:59 p.m. local time
Encounter Magizoology traces from the New York City Street Registry Page.
Into The Fire Brilliant Event Part 1:  20 September 11 a.m. PT – 27 September 11 a.m. PT
Return Foundables themed around Ron's fourth year at Hogwarts and explore The Unforgivable's secrets.
Ancient Hungarian Horntail and Dragon Oddities Event: 27 September 11 a.m. PT – 30 September 11 a.m. PT
Practise your Extinguishing Spells! A surge of Ancient Hungarian Horntail Adversaries and Dragon Oddities are set to appear.
To enable as many players around the world as possible to participate safely, these events have been adjusted to facilitate playing from wherever you are. Please remember to adhere to local rules and regulations, and be respectful of others and your surroundings.
Be sure to follow along on our official Facebook, Twitter, and Instagram channels for upcoming event details, as well as additional game content releases throughout the month. You can also visit the Harry Potter: Wizards Unite Community Forums to discuss the game with others!
-The Harry Potter: Wizards Unite Team
Reply
Post edited by hpwulola on
Tagged: