Back to Hogwarts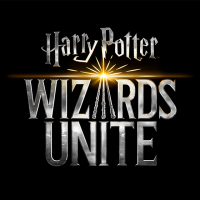 hpwulola
Posts: 1,200
Moderator ›
admin
edited August 30
in Announcements
#1
latest comment 14 September, 2021, 06:09 pm.
Witches and Wizards,
Pick out your new school books, pack your cauldron, and put name tags on all your robes. The Calamity is manifesting memories of school supply shopping at Diagon Alley and the first day back at Hogwarts. Celebrate the start of a new term by returning themed Foundables!
From 30 August 11 a.m. PT – 3 September 11 a.m. PT, keep an eye out for the following:
Increased sightings of Hedwig, the Weasley Twins, Hogwarts House Students, Erklings and Pixies.
Increased sightings of the Quill of Acceptance and Book of Admittance.
Increased sightings of Foundables guarded by Dementors.
All Portkeys on the Map will reward the Platform 9 ¾ Sign.
Increased Wizarding XP, Challenge Family XP and Energy Rewards from completing Wizarding Challenges.
Please note: To enable as many players around the world as possible to participate safely, this event has been adjusted to facilitate playing from wherever you are. Please remember to adhere to local rules and regulations, and be respectful of others and your surroundings.
Don't forget to join the social conversation with #WizardsUnite, make sure to follow along on our official Facebook, Twitter, and Instagram channels for the latest updates, and head over to the Harry Potter: Wizards Unite community to discuss the game with fellow players!
-The Harry Potter: Wizards Unite Team
Reply
Post edited by hpwulola on
Tagged: