Professor 101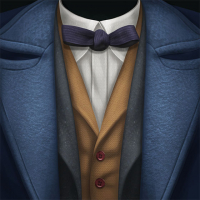 ZookiTabooki
Posts: 637
✭✭✭✭✭
I chose Professor for my avatar as this profession plays a central role in a team environment. It's only been six weeks since the official U.S./European launch of HPWU but I feel I have worked deep enough into the skill tree to provide some insight on skill progression. There are basically two paths you can follow down the rabbit hole. The choice between one way or the other really depends on whether you choose to train up your Hex first or focus on your Charms. I decided to forgo the Hex (except the initial skill which is required to progress any further) in favour of training my charms sooner, which appeared would be more effective in combat in the early stages of development. I'm saving the Hex for last; it'll be the icing on the cake once its baked.
Mending Charm - Restore a Teammate's Stamina by a small amount. This skill won't take long to train as there are only two skills, 'The Mending Charm' and 'Mending Charm Maxima' that are required to max out your mending ability. This Charm is the weakest of the three and can pretty much be ignored until you wade deeper into the skill tree and your gameplay consists of team effort. I maxed it out quick as it didn't take much and got it out of the way.
Protection Charm - Enhance a Teammate by increasing their Defence. This Charm is the one Charm you should focus on initially as it is invaluable, especially in a team environment. As a bonus you can also cast this spell on yourself, improving your own defence.
Proficiency Power Charm - Enhance Team Proficiency. This skill you won't encounter until you wade more than half way into your skill tree. Although I anticipate making good use of this skill down the road, the cost in 'Focus' at seven (7) and it's lack of usefulness in the early stages of development should lead you to put this spell on the back burner until you have at the very least, maxed out your Protection Charm skills.
All Hexes and Charms require 'restricted section spell books' (Green) to train and the limited availability of these special spell books (only acquired through in-game special events) will necessitate applying these books wisely. There are eight (8) other skills outside of hexes and charms that require restricted section spell books and all but one can be put on the back burner until you have fully fleshed out your skill tree. We'll get to that one skill shortly.
All Roads Lead to The Proficiency Charm
All remaining skills that do not require restricted section spell books will take either Scrolls alone or a combination of Scrolls and regular Spell Books (Red) to train. The pattern appears to be that most skills only require scrolls to initiate but will require a combination of scrolls and spell books to max them out. So you can expect to open many skills with scrolls alone and then maxing them out over time as you acquire spell books from your work in the Fortress.
https://drive.google.com/open?id=15ddfKxwHPwzk4aEM46NPoOsk0xB2JHyD
As you can see from the image linked above, I strongly suggest you max out most skills between The Protection Charm and The Proficiency Charm before proceeding any further. Once you hit the Protection Charm, you'll have two roads to choose from; there are six (6) skills along each path and both paths lead to The Proficiency Charm.
From the Protection Charm skill, I suggest you begin by going left at the fork in the road, tackling 'The Art of the Stance', 'Poppy's Prescription', 'Nearly Headless Nick' and 'Falling for Quidditch' right off the bat. This will vastly increase your Stamina. Once you have pumped enough scrolls into these four skills and you are waiting for spell books to max them out, now you can go back to the fork in the road, go right and do the same all the way down the chain. The path to the right will max out your Precision and Defence Breach skills plus give you a boost to your Power.
You will also notice in the image linked above I took the time to acquire the green-book-heavy skill 'Confidence '. This is the one skill I mentioned earlier. This skill was required as I REALLY wanted access to the skill 'Divinating Details' that Confidence leads to. This skill increases your initial focus from two (2) to four (4) which is invaluable for taking the strain off your Invigorating potions in Fortress challenges; but most especially if you intend to take a team in with you.
Once you have trained the skills above or you are waiting for red books to max them out, you can now begin training the following four skills;
Star Power
Fly on the Wall
The lost Masterpiece
American Ingenuity
These four skills will take a whopping ninety-three (93) red books to max out! This is where progression on the skill tree slows right down to a crawl. Once you have pumped all the scrolls you can into these four skills and are now waiting for red books, you can then tackle 'Protection Theory Analysis' and 'The Open Mind' thereby increasing the effectiveness of your Protego power as well as the amount maximum focus you can store in combat.
From here, as you're still waiting to max out the big four above, continue pumping scrolls into the last leg of your skill tree with 'Confronting the Faceless', 'The Living Textbook' and 'Student Teaching'. These last skills are like polish, vastly increasing your Defence, Stamina and Protego Power respectively.
Once you have reached this point, most of the remaining skills in the tree will require restricted section spell books with the exception of three (3) skills that will improve your accuracy and proficiency power. This is the one caveat with following the path I have laid out above; Accuracy and Proficiency Power will take a hit from lack of development until you get back to them. And you'll need to open some green book skills just to get access.
Reply