2.18.0 Known Issues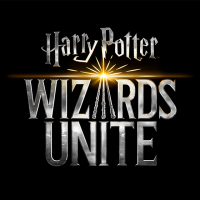 hpwulola
Posts: 1,293
Moderator ›
admin
edited October 2021
in Report a Bug
#1
latest comment 05 January, 2022, 08:04 pm.
Hi everyone,
Here is a list of the top Known Issues that have escalated with 2.18.0.
The Portkey tutorial may reappear and prevent players from accessing their Portkey Vault.
There are a high amount of foes in Wizarding Challenges when a player uses the Brilliant Secrets Revealed Runestone.
Opening Spell Energy Gifts causes the game to freeze.
SOS Assignments page appears blank.
Adventure Sync does not collect fitness data for some players. (It will be fixed in the 2.19 update)
Consuming a Potion can cause a game lag and in some instances, can kick the player out of a Wizarding Challenge.
We will add and update this list as needed. Please comment if you have any issues unique to this list. Thank you.
Edit: The 2.19 update is scheduled for the first week of October, we'll keep you updated on this timeline.
Edit: 2.19 update is scheduled for next week!
Reply
Post edited by HPWUblue on
Tagged: