August Monthly Overview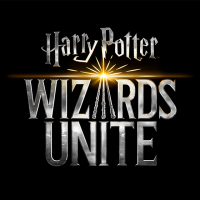 hpwulola
Posts: 1,200
Moderator ›
admin
edited August 3
in Announcements
#1
latest comment 29 August, 2021, 05:06 pm.
Witches and Wizards,
Harry and Hermione's quest to restore Ron's memories continues with a surge themed around their second year. 
This August, keep an eye out for the following:
Wormtail and the Marauders Adversaries Event: 2 August at 11 a.m. PT – 5 August at 11 a.m. PT
A surge of Peter Pettigrew Adversaries are expected to arrive. It'll take all your skills to make these sneaky rats turn tail.
Secrets Revealed Brilliant Event Part 2:  9 August 11 a.m. PT – 16 August 11 a.m. PT
Help return Brilliant Foundables to Aragog's Lair, including Rubeus Hagrid and Acromantula Eggs.
1920s Wizarding World Convergence: 18 August 12:00 a.m. - 20 August 11:59 p.m. local time
Pick up your wands and start on new adventures through the memories of a world from over a century ago.
August Community Day: All day Saturday, 21 August from 12:01 a.m.–11:59 p.m. local time
Stock up on joke products for this Community Day. Encounter more Weasleys' Wizarding Wheezes Traces and earn guaranteed drops from Forest Chamber IV and above to prestige your page.
Prisoner of the Vow Brilliant Event Part 1:  23 August 11 a.m. PT – 30 August 11 a.m. PT
A surge around memories of the third year reveals Brilliant Dementors and Boggart Confoundables.
Back to Hogwarts Event: 30 August 11 a.m. PT – 3 September 11 a.m. PT
Celebrate the memories of returning to school with this Hogwarts themed event.
To enable as many players around the world as possible to participate safely, these events have been adjusted to facilitate playing from wherever you are. Please remember to adhere to local rules and regulations, and be respectful of others and your surroundings.
Be sure to follow along on our official Facebook, Twitter, and Instagram channels for upcoming event details, as well as additional game content releases throughout the month. You can also visit the Harry Potter: Wizards Unite Community Forums to discuss the game with others!
-The Harry Potter: Wizards Unite Team
Reply
Post edited by hpwulola on
Tagged: