1920s Wizarding World Convergence : Discover Fantastic Beasts and More!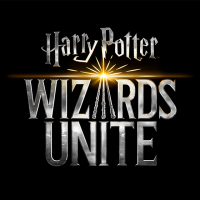 hpwulola
Posts: 1,200
Moderator ›
admin
edited August 3
in Announcements
#1
latest comment 21 August, 2021, 01:56 pm.
Witches and Wizards,
Prepare to jump into the memories of the past and visit Newt's Menagerie, Circus Arcanus and Paris Street from the wizarding world in the 1920s! Pick up your wands and start on new adventures through the memories of a world from over a century ago, coming soon.
The 1920s Wizarding World Convergences will provide you with new events and new content from a completely different point in time. A new Registry family, 1920s Wizarding World, will provide three new Registry pages: Newt's Menagerie, Circus Arcanus, and Paris Street. Each Registry page will provide four brand new stickers, allowing you to meet new characters and magical, fantastic beasts. 
These events will feature unique Portmanteaus that provide a window into the past through AR experiences. Want to explore secrets hidden from the Muggle world? Hop into Newt's Suitcase and see what quirky beasts lie inside. Intrigued about the magical government of the United States? Take a look around the MACUSA lobby. Feeling curious and want to see the most unique performances? Visit the Circus Arcanus and witness the fabled magical circus. Once you have collected five Wrackspurts from these Portkeys, you will be rewarded with a 1920s Encounter.
These unique Portmanteaus will only be available during 1920s Wizarding World Convergence events. To unlock a 1920s Portkey Portmanteau, insert a Key before the timer runs out. Any 1920s Portkey Portmanteau without a Key in it will disappear shortly after the 1920s Wizarding World Convergence ends. Once opened, you'll be rewarded with an exclusive 1920s Wizarding World Encounter and other valuable rewards!
Are you ready to see the wizarding world from a century ago? Our first 1920s Wizarding World Convergence is 18 August 12:01 a.m. - 20 August 11:59 p.m. local time.
Don't forget to join the social conversation with #WizardsUnite, make sure to follow along on our official Facebook, Twitter, and Instagram channels for the latest updates, and head over to the Harry Potter: Wizards Unite Community Forums to discuss the game with fellow players! 
-The Harry Potter: Wizards Unite Team
Update:
Due to a slight delay in our 2.18.1 update, we are pushing the 1920's launch event to 18 August - 20 August. We will run a spotlight event this weekend(7 August), stay tuned for details. Thank you!
Reply
Post edited by hpwulola on
Tagged: