Player Spotlight: HerrMuggle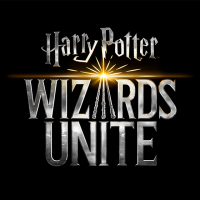 hpwulola
Posts: 1,293
Moderator ›
admin
edited July 2021
in Announcements
#1
latest comment 22 November, 2021, 02:18 pm.
Witches and Wizards,
We wanted to shine a spotlight on one of our extraordinary players. HerrMuggle has been creating wonderful Wizards Unite AR content for the community. Their passion for photography and creativity in getting the best AR shot is applaudable. We asked HerrMuggle a few questions about this hobby, read what they had to say below.
What inspired you to start taking these AR photos?
I've always been a fan of photography and Harry Potter. The WUtubers inspired me with their ideas and special effects they added to their videos.
What is your favorite Harry Potter: Wizards Unite Foundable to take photos of?
It's either the Baby Niffler or the Mooncalf because they both go well in an AR photo. They both can be easily positioned next to someone on a bench or playing in a park.
What is your favorite AR photo you have taken and why?
There's a photo I shot at HafenCity Universität subway station with with the swooping evil I absolutely love. The changing colored lights along with the scenery are perfect for these fantastic beasts.
Do you have any tips for fellow players who want to take more AR photos?
Keep taking AR photos. Also, imagine seeing 2 horizontal lines and 2 vertical lines in your photos. Position the important elements such as Wizard Unite foundables in your scene along those lines, or at the points where they meet. You'll get a photo you will enjoy to share with family and friends.
Lastly, what is your Hogwarts House and Profession?
Hufflepuff and Professor!
Thank you to HerMuggle for sharing these amazing tips! Check out their photos on social media at @HerrMuggle. We look forward to seeing more of your Harry Potter: Wizards Unite AR content in the future.
Reply
Post edited by hpwulola on