Please Allow Potion Use Between Adversary Attacks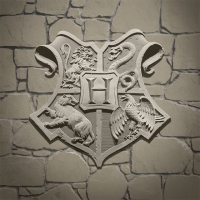 ChemistryIsFun
Posts: 29
✭✭
I just got hit 8 times in a row by the three-headed dogs while doing a Norwegian Ridgeback Adversary chain. Fortunately, I started off on full health so survived it - but if it had been the dragon doing that, there'd have been no chance.
I'm assuming there's a Random Number Generator determining whether the player or the Adversary/Guard gets to attack in each "turn". I have no issue with the fact that the sequence isn't me-them-me-them-me-them. But you need to understand that Random Number Generators occasionally give really out-there results like this. Which is going to lead to very frustrated players and people quitting the game if it "kills" them too often. Given that lethal adversaries must be coming at some point, it seems likely that this is going to be an even bigger issue with them.
The simple solution is to give players a chance to hit the Potions button between attacks and use a healing potion to survive. Then you get to keep the "random" factor without completely destroying the experience.
Reply