Focus Awards in Fortress Challenges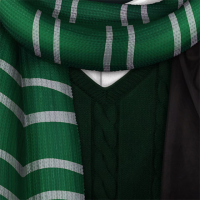 Acumen
Posts: 1,102
✭✭✭✭✭
edited July 2019
in Tips & Tricks
#1
latest comment 13 June, 2020, 12:14 am.
Each level will award a fixed amount of focus, and it's the same no matter how many foes you must defeat.
The first foe typically grants the highest amount of focus that will be awarded throughout the challenge, and all remaining foes will grant an equal or lesser amount to reach the total for that floor. It obviously doesn't matter what the last foe awards, because you're done with the challenge at that point. I only know what the focus awards are up to Floor 12, so far.
Based on the table above, let's say you're doing a solo challenge on Floor 10. The focus distribution will look something like this:
Floor 10 (Tower V) - 12 Focus
3 Enemies (+4, +4, +4)
4 Enemies (+3, +3, +3, +3)
5 Enemies (+3, +2, +2, +3, +2)
6 Enemies (+2, +2, +2, +2, +2, +2)
This is important because it can help you determine the best strategy to get through a challenge using little or no potion by making the most of your available charms and hexes.
I'm a professor and I've upgraded my initial focus to +4, so I don't have to plan as carefully. If your initial focus is still at +2, understanding focus distribution can be a big deal.
It takes +3 focus to cast the protection charm, which only applies to one player (yourself if you're going solo), and it lasts throughout the floor challenge. Deterioration hex also costs +3 focus, and only applies to one foe. Choosing the right enemies to fight first based on both difficulty and the amount of focus awarded to get the most out of your strategic spells can have a significant impact on the challenge outcome.
Reply