Private Knight Bus Instances - a Solution for All Players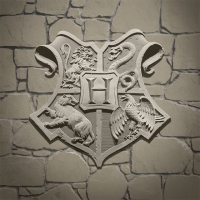 PAndras96
Posts: 3
✭✭
Originally, I wrote this idea in reddit with the history of KB. (https://www.reddit.com/r/harrypotterwu/comments/mc2l79/opinionstorycomplaintidea_the_rise_and_fall_of/) However, I repeat it here.
The current options for fortressing are:
- Doing battles at a physical fortress. Not COVID-friendly, but the only option for sponsored forts and for instant team finding.
- Coordinated KB battles. Usually involving a Discord group. The first 10-30 minutes are spent by finding each other, then you battle for usually 30-90 minutes.
- Ad-hoc KB battles with random players. The way the KB was intended to be used.
Now, there are two main types of players:
- Hardcore players. For they, playing HPWU is a primary activity, meaning they dedicate time to play it.
- Casual players. For they, playing HPWU is a secondary activity, meaning they play it during walking, commuting, during work breaks, but they rarely plan their ordinary days to have time for playing HPWU. That just happens.
Coordinated KB battles are the ideal way of battling for hardcore players. However, ad-hoc battles conform more to the casual players' playstyle. Neither of the two player groups/play styles are inherently better than the other. Casual players can be as dedicated as hardcore ones. Everybody enjoys this game as he likes it. Two hours every evening? Good for you. 5-10 minutes scattered during the day? Good for you also.
Hardcore players usually have more daily play time than casual ones, but not necessarily. If we wanted, we could define super-casual players as players who play casually, but their daily play time is comparable to a hardcore player's daily play time. But for now, the casual-hardcore distinction is enough. It is possible to complete the current events with casual playstyle.
So, what is the current situation in the KB?
- Hardcore players are able to do coordinated KB battles, without any further difficulties than discussed above.
- However, casual players can hardly find each other for an ad-hoc battle. This is because of the current KB instance scaling system.
So, what is the problem?
- At a given time, there could be many coordinated groups. They only want to play with each other, but they are included in the total player count for KB scaling.
- From the point of view of the casual players wanting to do ad-hoc battles, the coordinated groups enter as "ghost players": they increase the number of KB instances, but do not enter the ad-hoc battles. Thus it becomes harder to find a group.
- As a result, many casual players are forced to either do coordinated battles or do solo battles.
- This creates a feedback loop, there are less and less casual players trying to do ad-hoc battles.
- In the end, the KB - it was intended - is dying. Players are forced to use external apps or do solo battles. Casual players cannot really enjoy team battles anymore.
How can we solve it?
- The root of the problem is that the coordinated groups are using the same KB instances as the ad-hoc ones.
- Solution idea #1: number the KB instances. When entering the KB, you could enter a random instance, or the instance with a given ID.
   - Analysis: it would make finding each other in a coordinated battle easier. It would mean a further increase for the coordinated battles, but they would still occupy the same KB instances as the ad-hoc players. Not a solution.
- Solution idea #2: split the KB into ruins, tower, forest and dark bus. At each KB, only the appropriate five chambers would be available, and the different types of buses would be scaled independently.
   - Analysis: as the majority of the coordinated battles happen in dark chambers, this solution would concentrate the problems there. However, the ad-hoc battles would be a real possibility up to the forest chambers. Not really a solution.
- Solution idea #3: introduce the option of private buses. When entering the KB, one could choose to create a private bus, enter a private bus or enter the general bus. Private buses would get a random identifier like the friend code upon creation. To enter a private bus, one would need to give its code.
   - Analysis: this would make easy to find each other for coordinated battles. Also, it would remove the coordinated players from the general bus, thus leaving it for the ad-hoc players. As a bonus, it would create the possibility of undisturbed soloing on the KB. But, if you do it, make it free. Trying to get money from this would result in falling back to the current practice: the coordinated players would go back to the general bus. Good solution, if free.
Reply
Tagged: