March Community Day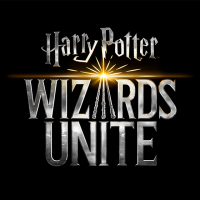 hpwulola
Posts: 1,200
Moderator ›
admin
Witches and Wizards,
March Community Day is all day Saturday, March 20 from 12:01 a.m.–11:59 p.m. local time. Look for Nymphadora Tonks and Arthur Weasley as you enter Courtroom Ten in the Ministry of Magic!
This Community Day, you can look forward to the following:
Special Assignments focused on returning Ministry of Magic Foundables to Courtroom Ten with rewards including Potions, Spell Books, Ingredients and DADA Books.
Increased sightings of Nymphadora Tonks, Arthur Weasley, and Mad-Eye Moody Foundables from the Courtroom Ten Registry page.
Guaranteed Wizengamot Accusation Chair fragments dropping from Ministry of Magic runestones.
Tonic for Trace Detection will reveal more Community Day Traces, only takes 1 hour to brew, and its Master Notes will reduce brew time by 50%.
A special 1km Portmanteau that rewards Ministry Visitor's Entrance fragments.
Please note: To enable as many players around the world as possible to participate safely, this event has been adjusted to facilitate playing from wherever you are. Please remember to adhere to local rules and regulations, and be respectful of others and your surroundings.
Share your achievements along the way using #WizardsUnite on social, and make sure to follow along on our official Facebook, Twitter, and Instagram channels for the latest updates. While you're at it, visit the Harry Potter: Wizards Unite Community Forums and discuss your Community Day plans with others!
-The Harry Potter: Wizards Unite Team
Reply
Tagged: