Dark Arts Spotlight Event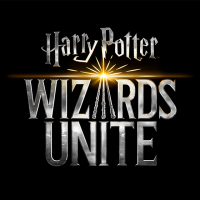 hpwulola
Posts: 1,221
Moderator ›
admin
edited March 12
in Announcements
#1
latest comment 15 March, 2021, 08:14 pm.
Witches and Wizards,
We are excited to announce the Dark Arts Spotlight Event happening this weekend, from Friday, March 12 at 11 a.m. PST to Monday, March 15 at 11 a.m. PST. The event will provide:
-Increased Dark Arts traces from Knockturn Alley and Fallen Ministry Atrium Registry pages, including:
Hag
Executioner
Thestral
Swooping Evil
Portrait of Bellatrix Lestrange
Percival Graves
Portrait of Voldemort
Tom Riddle
-Increased Challenge XP from completing an Adversaries chain Encounter
Don't forget to join the social conversation with #WizardsUnite, make sure to follow along on our official Facebook, Twitter, and Instagram channels for the latest updates, and head over to the Harry Potter: Wizards Unite community to discuss the game with fellow players!
-The Harry Potter: Wizards Unite team
Reply
Post edited by hpwulola on
Tagged: