Updates on the 2.17.0 release and the March Events Calendar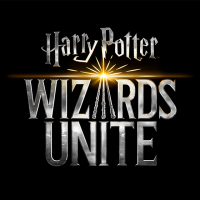 hpwulola
Posts: 1,221
Moderator ›
admin
edited March 8
in Announcements
#1
latest comment 14 March, 2021, 10:00 pm.
Hi everyone,
Thank you for your patience as we are finalizing the March Events calendar. Our team has been focused on working on the 2.17.0 release. This update will include fixes for major bugs currently impacting players, including the issues preventing the in-game SOS Report from appearing, purchasing issues that have impacted some players on iOS, and errors with Adventure Sync impacting players on Android. While we don't have an exact timeline for 2.17.0, we want to assure you that the team is working hard to get this release out the door. 
In the meantime, the team has designed a couple lightweight events for the interim. Note that these types of lightweight events are not structured to feature a Special Assignment task list or complimentary store pack. See below for details on these events:
Spotlight: Emergency Foundables : Friday, March 5 at 11 a.m. PT–Monday , March 8 at 11 a.m. PT
Start the month by helping the S.O.S. The Task Force tackle this surge of Emergency Traces. Expect to see an increase of Rubeus Hagrid, Tom Riddle, Newt Scamander, and more! 
Spotlight: International Women's Day: Monday, March 8 at 11 a.m. PT–Tuesday, March 9 at 11 a.m. PT
Celebrate International Women's Day with increased appearances of prominent witches, such as Professor McGonagall, Young Hermione Granger, and others!
We appreciate your patience as we continue to work through this update! We will let you know when we have a timeline for the 2.17.0 release and March events. Thank you!
Reply
Post edited by hpwulola on
Tagged: