Spotlight: Emergency Foundables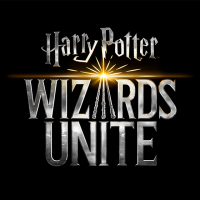 hpwulola
Posts: 1,200
Moderator ›
admin
Magical Mischief is in the air! Kick off this month by helping return a slew of Emergency Foundables that will be seen Friday, March 5 at 11 a.m. PT - Monday , March 8 at 11 a.m. PT.
During this event, you will see:
An increased sighting of Ministry Employee Newt Scamander, Rubeus Hagrid, Tom Riddle, Professor McGonagall, Albus Dumbledore, Newt Scamander, Quidditch Captain Harry Potter, Hermione's Time-Turner, Whomping Willow, Horned Serpent, and Three-Headed Dog - and even more when Tonic For Trace Detection is active.
Master Notes will reduce brew time for Dawdle Draught by 50%.
Increased Butterscotch, Sopophorous Bean, and Valerian Root on the Map.
Reply
Tagged: