You Need to Let Professors Cast Deterioration Hex (or some equivalent) on Adversaries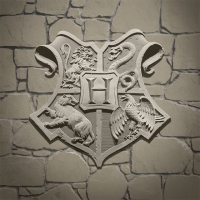 ChemistryIsFun
Posts: 24
✭✭
When I started playing this game, the implication was that all three professions were intended to be equally good - just in different ways. I picked Professor (because I actually am one - so it seemed appropriate) and my husband picked Auror. Over time, I've come to realize that the game is easier for him than for me. There's a running joke about how every Oddity requires more hits from me than him. But it was manageable. Until Adversaries.
Adversaries are boosted due to the event. So, we ran a little experiment. We each faced the "big boss" without potions. (Healing potions were allowed - but never needed.) We have both maxed our profession and are at 10/15 on Advanced Adversarial Combat.
Draco Malfoy: 15 hits for the Prof to take down; 10 hits for the Auror
Gilderoy Lockhart: 15 hits for the Prof to take down; 10 hits for the Auror
Fenrir Grayback: 15 hits for the Prof to take down; 8 hits for the Auror
I knew it was bad. But this is ridiculous. (We won't get into the fact that he takes down Draco's Dark Wizard in 2 hits while I take 7.) It takes 50% more energy for the Professor than the Auror and there is literally nothing done to compensate for that. Yes, he has fewer hit points - but you nerfed the damage that Adversaries do. So, he very occasionally has to drink an extra healing potion. But if he uses some sort of Estimulo, he takes the Adversary down so fast that those hit points aren't even an issue.
Profs only really "work" in the fortress once they get enhancements going or are able to impair a foe. I've been running a Dawdle Draught in the background on the off chance that that would help by giving me an enhancement (since I have no other use for them these days). And if it's helping, you sure can't tell.
So, let us impair the dang foe. Make the playing field a little more even by adding Det Hex (or some equivalent) to our Advanced Adversarial Combat training tree. Make it fun to play a Prof again before we all quit.
Reply