Manage Gifts button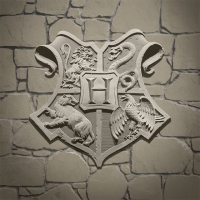 Xenomer
Posts: 88
✭✭✭
User Story
Accessory: Gift inventory is full (30/30)
Accessory: Preferred Client (% to receive Gold Gifts from Treasure Trunk) is mastered
Accessory: a Registry Page XP reached the maximum, ready to level up and reward
I start leveling up the family registry and getting rewards
Accessory: Receive a Gold Gift
After the rewarding ended, I head to the gift inventory
The gold gift is not there
Expected: save the rares gift somehow.
Suggestion:
Either introduce bonus slots (like in Pokemon Go for the eggs)
Or offer to exchange the received Gold Gift with another (which will be deleted)
Or put a warning on the family XP page about the full Gift Inventory and a button that offers to manage the gifts before collecting the family XP from the completed foundable.
Or put a button that offers to manage the gifts when the Gold Gift appears (and would be wasted due to the full inventory)
Same suggestion for Wit Sharpening gifts from battles.
Reply