12 Tasks of Christmas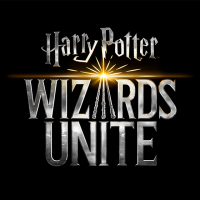 hpwulola
Posts: 1,030
Moderator ›
admin
Witches and Wizards,
Spend this holiday season participating in the special 12 Tasks of Christmas event and rounding up a variety of different Foundables and rewards!
From Tuesday, December 29 at 11 a.m. PT–Thursday, January 7 at 11 a.m. PT, keep an eye out for the following:
12 Special Assignments revolving around the 12 Days of Christmas, with rewards including Potions, Gifts, Spell Books, and DADA Books.
Increased sightings of the Water Orb Confoundable Traces such as Gryffindor Student, Ministry Administrator, Baby Mandrake and Pickett, plus more Traces from Tonic for Trace Detection.
Increased sightings of Music Box, Occamy Eggs, Golden Snitch, Quidditch Captain Harry Potter, Young Harry Potter and Yule Ball (Hagrid & Madame Maxime, Angelina & Fred, Hermione & Viktor, Parvati & Harry) Foundables, plus more Traces from Tonic for Trace Detection.
Special Sapphire 1km Portmanteau of Honeydukes that rewards Yule Ball Programme.
Please note: To enable as many players around the world as possible to participate safely, this event has been adjusted to facilitate playing from wherever you are. Please remember to adhere to local rules and regulations, and be respectful of others and your surroundings.
-The Harry Potter: Wizards Unite Team
Reply
Tagged: