December Brilliant Event – Part 2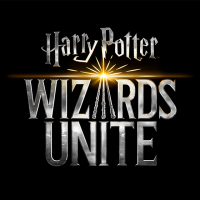 hpwulola
Posts: 1,030
Moderator ›
admin
Witches and Wizards,
Help return Brilliant Foundables from the Moving Staircases II during Part 2 of the Dumbledore's Army Brilliant Event, starting Tuesday, December 22 at 11 a.m. PT.
The Brilliant Foundables featured during this event can be found in the following locations:
Mrs. Norris - Wizarding Challenges
Grey Lady - Brilliant Portkey
Nearly Headless Nick - Brilliant Portkey
Brilliant Rowena Ravenclaw Portrait - Encounter
Brilliant Godric Gryffindor Portrait - Encounter
Brilliant Portkeys for this event will introduce two new environments: the Gryffindor and Ravenclaw Common Rooms!
The Portkeys for this event will be 1.5km. As a reminder, Part 1 Portkeys will give you Part 1 rewards anytime you open them, even if you wait to open them during Part 2. Keep an eye out for Bonus Assignments that will be available in game after the main tasks have been completed!
-The Harry Potter: Wizards Unite Team
Reply
Tagged: