Introducing New Adversaries Events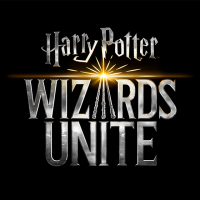 hpwulola
Posts: 1,200
Moderator ›
admin
Witches and Wizards,
Adversaries have arrived in Harry Potter: Wizards Unite, and it is up to you to face them and protect the wizarding world! Ready your wands and prepare to engage in magical combat in the all-new Adversaries Events.
Adversaries Events are 72-hour long events for witches and wizards Level 15 and above where we introduce infamous villains. These events will replace Wizarding Weekends and will provide exciting villains, new challenges and rewards each time. During Adversaries Events, Adversaries will appear more frequently, centering around the featured Adversary of that event. While Feared Adversaries can be encountered on the map at any time, Lethal Adversaries can only be found during a Lethal Adversaries Event.
The Adversaries update introduces a new consumable item: the Edible Dark Mark. The Edible Dark Mark works similarly to a Tonic for Trace Detection and will allow you to spawn Feared Adversaries, and Lethal Adversaries once they have been introduced, on the map, should you invite the challenge.
Feared and Lethal Adversaries are both more challenging than current existing forms of gameplay, such as Oddities and Wizarding Challenges. To stand a fighting chance against the more powerful Adversaries, you'll need to make sure you've properly invested in your Combat Profession. A new Lesson Plan is made available to you with Adversaries. In order to be able to defeat both Feared and Lethal Adversaries, you'll want to master some of these new skills first. Prepare in advance by stocking up on Exstimulo, Healing, and Wit-Sharpening Potions. Stacking the Exstimulo and Wit-Sharpening Potions together will provide an advantage when facing Adversaries! We are also introducing new Wit-Sharpening Potion Gifts, which can be found in Greenhouses or rewarded from Wizarding Challenges.
Do you have the skills and magical experience to face these powerful Adversaries? The first Adversaries Event is starting on December 18 at 11 a.m. PT and will feature Fenrir Greyback and Draco Malfoy. Keep an eye out for:
Increased sightings of Draco Malfoy and Fenrir Greyback Adversaries
Increased spawns of Wit-Sharpening Potion ingredients, such as Armadillo Bile, Ginger Root, Ground Scarab Beetles and Newt Spleen
Master Notes will reduce all variants of Exstimulo and Wit-Sharpening Potions brew time by 50%
Our first Adversaries Event will provide players a complimentary store pack which will include an Edible Dark Mark and other items to help prepare for Adversaries combat. 
-The Harry Potter: Wizards Unite Team
Reply
Tagged: