More Event Experiments: TfTD and Knight Bus Spotlight Events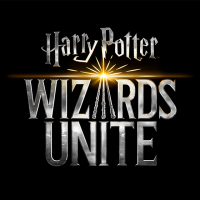 hpwulola
Posts: 1,030
Moderator ›
admin
edited December 2020
in Announcements
#1
latest comment 06 January, 2021, 05:50 am.
Witches and Wizards,
Get ready for the holidays as you take a trip to the Burrow and enjoy a very Weasley Christmas! We are continuing to experiment with some new ways to improve the gameplay experience, so we are excited to announce two more events we're testing next week, another Tonic for Trace Detection Spotlight Event and a Knight Bus Spotlight Event!
Tonic for Trace Detection Spotlight Event
Tuesday, December 15 from 5:00 p.m.–11:59 p.m. local time
During this time, Tonic for Trace Detection will be more likely to reveal the following Foundables:
Arthur Weasley
Fred Weasley
George Weasley
Quidditch Keeper Ron
Young Ginny Weasley
Knight Bus Spotlight Event
Wednesday, December 16 from 5:00 p.m.–11:59 p.m. local time
During this time, specific Fortress chambers in the Knight Bus will be more likely to reward the following Challenge fragment from successfully won Wizarding Challenges:
Extendable Ears from Tower Chamber V
U-No-Po o from Forest Chamber V
Skiving Snackbox from Dark Chamber V
-The Harry Potter: Wizards Unite team
Reply
Tagged: