Game Update 2.16.0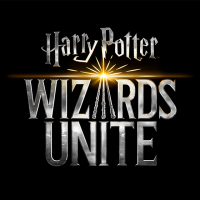 hpwulola
Posts: 1,293
Moderator ›
admin
edited December 2020
in Announcements
#1
latest comment 24 March, 2021, 12:35 am.
The 2.16.0 will be available soon.
Coming Soon: Adversaries
Available for players level 15 and above, Adversaries is a challenging new map-based combat experience featuring iconic villains from the wizarding world.
Battle your way through Adversary chains to earn SOS Training currency and complete new Challenge Registry Pages.  
Use new Edible Dark Marks to reveal Adversaries on the Map.
New Combat Professions Skill Tree will be unlocked for players who have mastered a Professions Skill Tree. These lessons will help players improve their dueling skills against these more advanced Foes.
General
Full support for Android X. Note: Android users may need to enable Adventure Sync after upgrading.
New Wit Sharpening Potion Gifts! These can be found from Greenhouses and from Wizarding Challenges.
Bug Fixes
Improvements made for general app stability.
Visual updates to Lessons Trees for SOS Training and Combat Professions, some lesson nodes now have directional markers to let you know the next lessons that have been unlocked.
Fixed text errors displayed in the SOS Training Magicum Vitae Field Charms Descriptions.
Fixed a bug impacting Mystery Item drop rate for SOS Assignments not appearing for new players.
Fixed a bug with the Gold Gift appearing as an Energy Gift.
Reply
Post edited by hpwulola on
Tagged: