Why is Niantic trying to lose players?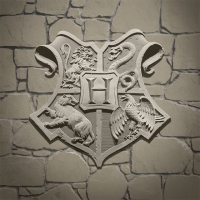 xlanthius
Posts: 2
✭
First it was Darkness Rising Part I. Enough has been said, no use repeating it. No, I didn't bother trying to make it past the second page even though I'm Level 50 and live near multiple inn farms (which I helped create back in Ingress).
Next, the September Makeup Day had a horrific scarcity of required foundables. I found myself becoming increasingly frustrated as midnight approached and hours of **** failed to produce the needed foundables.
Niantic, you've managed to DESTROY the game. It's a GAME, it's supposed to be FUN. After hours of continuous tonics , ignoring even red traces (and everything else) just to try to get what was needed, midnight presented me with a notice about the next event and poof... all was lost.
Darkness rising Part I was horrible - I've completed every brilliant event (and maxed out every event registry page), but I couldn't get past stage 2 this last time. I almost didn't play today, but I figured what the heck, I've been it the game for so long, don't give up because of one horrible event.
I'm wondering if you're intentionally trying to clear the ranks of experienced players. I don't see what that would buy you in HPWU. You are succeeding though, I hope it is your intended outcome.
Anyway, the last two events both struck out... three strikes and you're out.
Reply
Tagged: