Scrolls and Spellbooks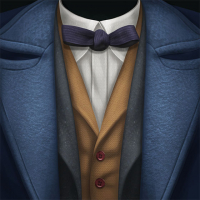 ZookiTabooki
Posts: 637
✭✭✭✭✭
edited July 2019
in New Players
#1
latest comment 28 September, 2019, 09:02 pm.
I've noticed the descriptions listed for both both treasure trunks are the same. This can be deceiving.
https://drive.google.com/open?id=10iCk9wPNcyQkRS8rq9h4xz-Ss17fTFta
The Gold Treasure Trunk which is found in the Registry under Exploration is where you will receive scrolls and runestones whenever you rank up a family. This is achieved primarily by returning confoundables on the map, seconded by Fortress battles.
The Green Treasure Trunk is where you will receive spell books whenever you rank up in the Registry under Challenges. This is achieved by winning wizarding battles in the Fortress.
Reply