Magizoologists are you sleeping?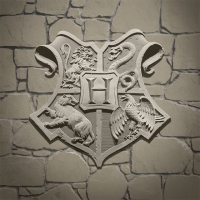 Eleanor001
Posts: 75
✭✭
Ok I may sound a tad bit unpleasant but I've been playing a lot of wizarding challenges especially due to the 7500 wizarding XP task of this week's brilliant event and this is really what I've felt.
Being an Auror I've noticed Magizoologists just don't play. Guys you have a proficiency against Beasts. Aurors and Professors can't hold their own against Elite Acromantulas and other beasts especially when their dealing with their own foes.
Problems:
- They just sit out. Maybe because they think they can help heal when they are on the outside, but guys come on that's not the only power you have.
- Half of them don't even help or activate their charms. We have to keep using healing potions to cope up.
- Because they don't defeat foes in time we don't get enough focus to help the other players on the board. And Aurors have the ability to transfer focus to help but we're so low we need potions to put both charms on and Professors need a lot of focus for the team enhancing charm which is very helpful when going against foes.
No one wants to carry extra load its draining in more ways than one- spell energies, potions, and battery (phones heat up pretty much when you're continuously swiping your screen).
So please guys, be active and play. We need you guys.
Reply