Am I effectively already done with SOS DADA books?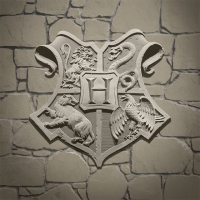 Niff1erTick1er
Posts: 49
✭✭
I have spent what precious few DADA books given out so far on the following:
CE II, Level 22: "Whetstone for the Mind" to open the 8 skills lower on the tree.
CE II, Level 25: "A Horse with no Name" Also, for what this then opens up.
Setting aside those skills that 'only' require Restricted Section books, my question is...
What's left that isn't ridiculous? In other words, does not require 80-100 DADA books.
I can only see a few possibilities:
Finish all 3 remaining levels of "A Horse with no Name" (14 DADA each) but only for a total of +9% departure denial
CE I, Level 12 "Awesome Blossom" (10 DADA) Increase # of uses for Extimulo and opens 2 Family Departure Denials.
CE I, level 12: Volunteer Work" (4 DADA) Potent Extimulo effect. Hardly worth it imo.
CE II, Level 22: "Adaptive Casting" (17 x 4 DADA) +70 Spell Mastery which is probably the most bang for the buck.
CE II, Level 32: "Spleen on Me" (20 DADA) Only opens three skills before you need more DADA books.
Yes, there are skills that give an Invigoration brew time reduction, whoopie.
CE II, Level 22: "Bottoms Up" is FIFTY books for +5-minutes of Baruffio time?!? Hard pass.
I see no practical use blowing DADA books on Greenhouse or Inn charms, Family Trunk XP etc.
Once you're at level 60, what good is all of that bonus XP again?
So after only a few remaining options, what else is there to do but let them pile up and wait for Combat Training?
Would I like a chance to get gold from Family Treasure trunks? Sure. 100 DADA.
Reply
Tagged: