Event day and I'm meh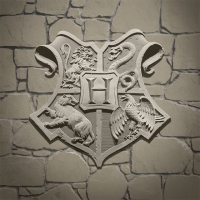 BocaG
Posts: 172
✭✭✭
@hpwulola @HPWUrobert @HPWUblue
I used to prep, and plan, and ready myself for events. Today isn't like the last year of game play.
I thought about it last night and looked at what's to come.
At 1:55pm eastern when I would usually drink a buffalo tonic and boost my spell energy, I simply didn't bother. I guess about 3pm I actually opened the game and looked at the event, played for a few minutes and went back to my Xbox. It's nearly 5pm, and I'd usually be close to finishing the main part of the event by this point, and getting ready for the bonus round! But yet I'm not, and I'm not even feeling like doing it at all at this point.
i had so much fun grynding for the Rare green books, anticipating the release of the second level of my profession.. all that excitement simply vanished, the violation by the developers really did the trick.. killed that part of me, that kid in me...
I guess thank you? Thanks for grounding me to the reality that you care more about the money than you do the game or it's player base...
and thanks for freeing up my time, I was spending way too much of it on your game. Not our game, because you made that point very clear this time!
Reply