Dragon week in lockdown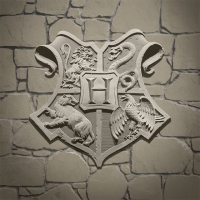 PippinCat
Posts: 5
✭✭
Hi team,
Myself along with other members of our Melbourne WU community group have been pretty excited at finally getting an opportunity to progress our dragon pages and especially to access the other regional exclusives for the first time. However, as we get through our bronze and silver pages ... we are increasingly feeling a bit pessimistic about our prospects of walking enough portkeys for the eggs. Usually this wouldn't be a problem, but as you may or may not be aware, Melbourne is currently under some of the strictest lockdown rules in the world including an 8pm-5am curfew, limit of 1 hour exercise per day, and restricted to not travelling beyond 5km of where we live, with few reasons we are allowed to leave the house at all. With that in mind, taking the silver page for example (without silver keys), walking 30km EACH seems optimistic at best, but basically impossible for most of us at the moment.
On behalf of our group of active and generally committed players, I wanted to raised this and also propose whether it might be possible to provide an additional way to earn dragon eggs from fortresses using oddities runes, eg for tower IV and above or similar along the lines of what has been done previously on community days. This would give us an alternative way to supplement our dragon eggs through challenges which we can do at home without worrying about restrictions, and walk during our allowed times.
If you could even consider something like this it would be greatly appreciated and offer some welcome relief from the situation we find ourselves in. Thank you!
Reply
Tagged: