Best Of
May I suggest we use water instead of energy to increase yield at Greenhouses. This seems more appropriate. It would reduce demand on energy without having to provide more, and may further encourage us to participate in this activity.
Hi developers, might I make a suggestion? Is it possible for you to add an energy potion that we can brew? I understand that selling energy is one of the most profitable options in your gameplay but it is also the most frustrating as it is the most crucial part of gameplay because without it you are unable to do anything at all. In addition, it is really annoying to run out of energy while in a Wizarding Challenge and have to buy 50 energy when you only need 10, as it is galleons are hard to come by. If you could, do add a potion that replenishes energy. The potion could recover 10 energy per potion but only usable 5 times a day due to it potency to cause hallucinations and impair judgement. Players can only brew this potion 5 times a day or if you're not so keen on 5 times maybe 3 times a day? At least make it that, players are able to obtain energy by other means other than inns and the Diagon Alley. You could also sell energy potions and energy, players would probably prefer to have energy that is available to them in their vault rather than their energy reserves because it has a limit. Just my suggestion, be great if you could consider it.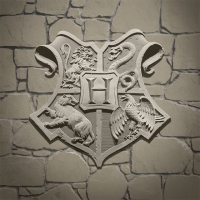 Arynthea
Over the number of frogs missing their brains, dragons running about without their livers, and newts dropping their spleens? Not to mention the fact that there is some poor re'em out there with a serious injury to be leaving this amount of blood behind? No wonder the erumpents are refusing to shed their horns!