Best Of
So I was eating lunch with my daughter and her friend yesterday and I was around several inns so I saw that someone had put a dark detector on the inn I was at so I stacked two more. So there I am playing and Grawpy shows up and the lady in the table next to me was battling him too. How funny!!
Then I took my daughter and friend to see Bad Boys For Life and there was a greenhouse at the theatre so during the movie I kept my phone on and my avatar was just exploring everywhere and during the course of the movie my avatar opened four portkeys. I have never had that happen. I was in my recliner seat in the theatre just watching the movie. I was also able to get four extravagant ingredient gifts too which was awesome.
yesterday was a great HPWU day for me!!!
As a new year unfolds, the mysterious Calamity appears to be already at work, surfacing memories of Dumbledore, particularly those tied to his fight against Voldemort. While these occurrences offer a grim reminder of Voldemort and his history of nefarious deeds, fortunately, even in the darkest of times, we remember how happiness can be found. Inspired by Dumbledore's wisdom, perseverance and love, we find light and hope by remembering his legacy of fighting the darkness.
❄️JANUARY 7–JANUARY 14 : Frosty Foundable Event
Brace yourself for the cold and help free Foundables trapped in the frosty clutches of ice Confoundables.
❄️JANUARY 18 : Community Day
Uncover secrets of the Room of Requirement Registry Page by returning Wonders of the Wizarding World. Keep an eye out for especially rare Wonders such as the Foe Glass and Whomping Willow.
❄️January 21–28 : Darkest of Times Brilliant Event Part 1
Remember our favorite Hogwarts Headmaster by returning Brilliant Foundables including Dumbledore and Fawkes.
❄️Coming in February : Darkest of Times Brilliant Event Part 2
Honor Dumbledore's legacy by returning Brilliant Foundables related to key memories of his fight against Voldemort, including the Pensieve.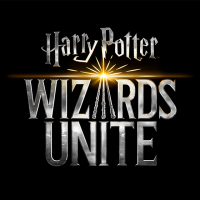 HPWULola
Perfectly ordinary day and it was great!
Just as the title suggests no crazy rare foundables today.
What made to day perfect? Glad you asked...
Well I found and returned almost all the regular low threat level stuff I still need.
My last Ministry Administrator 50/50
Self playing harp
Hagrid's umbrella
Monster books of monsters
Evil most Vile
An adult niffler
A couple of dirigible plums
Basically everything I still need except a Gryffindor.
Side rant-why do all the students show up in groups except Gryffindors?
What fun ordinary day have you had?
Owlx