Best Of
Please?
There's never anyone in there. Every time I want to fight I'm going in and exiting 10, 20+ times (doesn't matter how many times), I can rarely find other people and almost never in the dark chambers.
..all negative criticism aside, I thought DRII event wasn't as bad as the first or the (awful) community days. With tonics, the spawns are... there. The time's enough to complete at least the 4 taks pages...Only thing is, for people in lockdown, the energy requirements were still too high. Lots of countries experience new lockdown situations, but Niantic seems to want to 're-Embrace the real world'.
re-Embrace the second covid wave, more like.
The only thing I always find strange, is that you have to have foreknowledge of the task pages ahead. If I had not known that page 2 required me to obtain runestones, I would have gotten them inadvertently by just visiting the event registry page. I knew the task was going to come, and so I avoided looking at the registry. When the task to obtain the runestones came, I just looked at it and immediately got 3 out of 4, eliminating a big part of the grind.
I think there's a flaw in that kind of gameplay. Same goes for the weird image placement 'rules', in which you can't place images anymore because there's bound to be some task or prestige-ing ahead; you need to 'save them up'. There's something 'off' about that.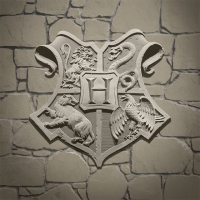 Jeroenix